Experience rappelling down a mine shaft, underground drilling and blasting workshops, or an easy guided walking tour. Call us today for availability and reservations. Walk-ins are welcome as availability allows.
Thanks for a great 2023 Season! We are now closed. Tours will be offered again seven days per week beginning May 18th.
Please go to our online booking page to reserve your tour. During the season, Walk-in tours are welcome and may be available in addition to our pre-scheduled time slots based on tour guide availability.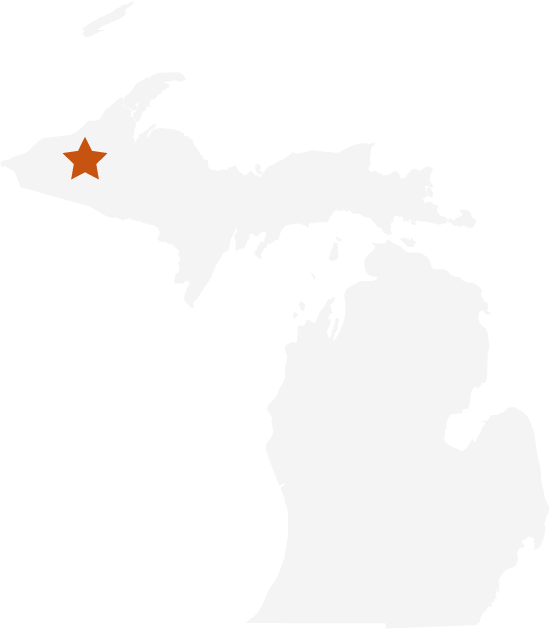 Experience Underground Copper Mining As It Was In The 1800s
Experience the mine as the miners would have over 160 years ago with a single light on your hard hat. Our tours provide guests with experiences that are anything but average. Our mine is located near Greenland, Michigan in the Upper Peninsula.
Each one of our underground mine tours provides a truly unique experience. Learn about the history of the copper mine, get hands-on with different mining techniques, and explore the depths of this 1800s copper mine. Check out our Mining Educational Programs to learn about our 6 hour drilling workshops. 
Duration: 1.5 hrs   |   Ages: All

The Prospector Tour hike provides experiences you won't soon forget! Enter by the No. 1 adit and see solid pieces of native copper weighing hundreds of pounds left behind by earlier miners. Traverse through the largest rooms of the mine and past shafts to lower levels and see where pure copper and silver was removed. 
Duration: 3 hrs   |   Ages: 12 & up

If you want to try rappelling down a mine shaft in total darkness and crawling through low areas and down slopes, this is for you! Use a rappelling harness and gear to descend 80 feet to a lower level of the mine, crawl through several small areas, and hike through some of the oldest and most interesting parts of the mine. 
Duration: 5-6 hrs   |   Ages: 13 & up

The Captain's Tour will take you on an extensive journey through almost all of the first level and second level workings of the Adventure Mine, including areas that have been submerged for over 100 years. You will see rails, timbers, carts, and other artifacts not seen anywhere else in the mine. A pasty lunch underground is included.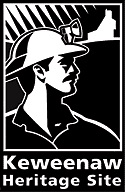 The Adventure Mine is a copper mine near Greenland, Michigan that operated from 1850 to 1920. During that time, miners removed more than 11 million pounds of native copper from the ground. We invite you to step back in time in the world's greatest copper district to experience one of Michigan's best-preserved historic mines.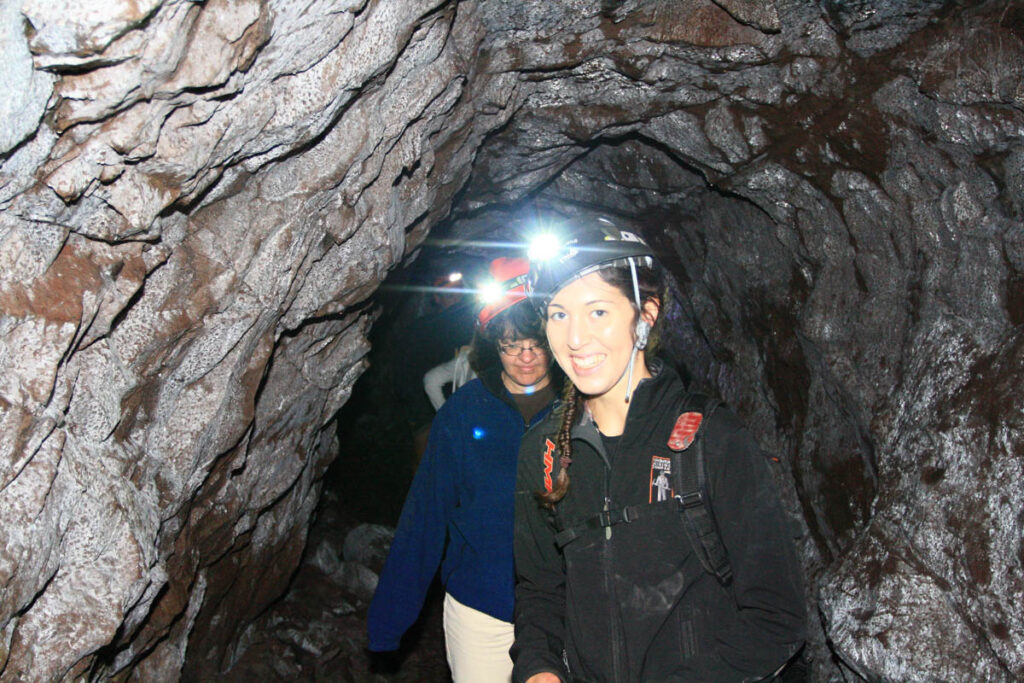 The Adventure Mining Company sells many natural copper products sourced from Michigan's Copper Country. Choose from our natural native tumbled copper nuggets, native "Hackley" copper, float copper, and other native pieces of copper.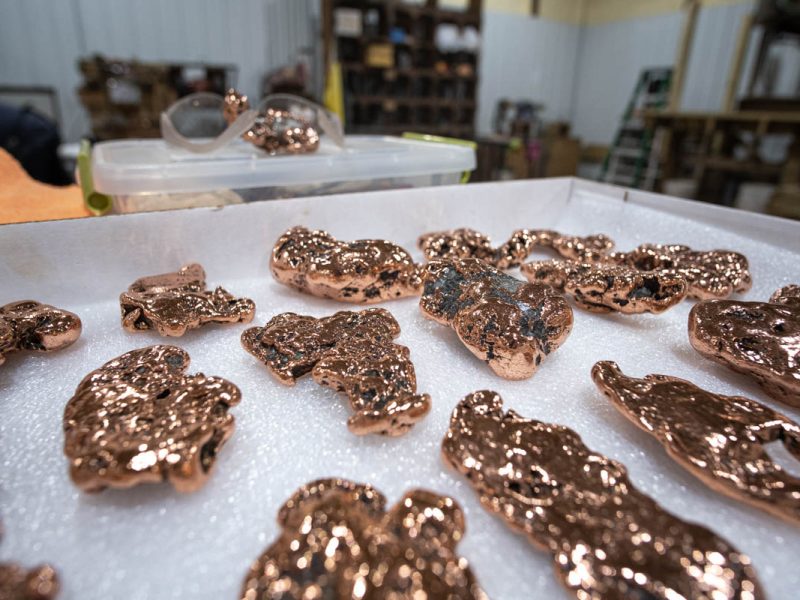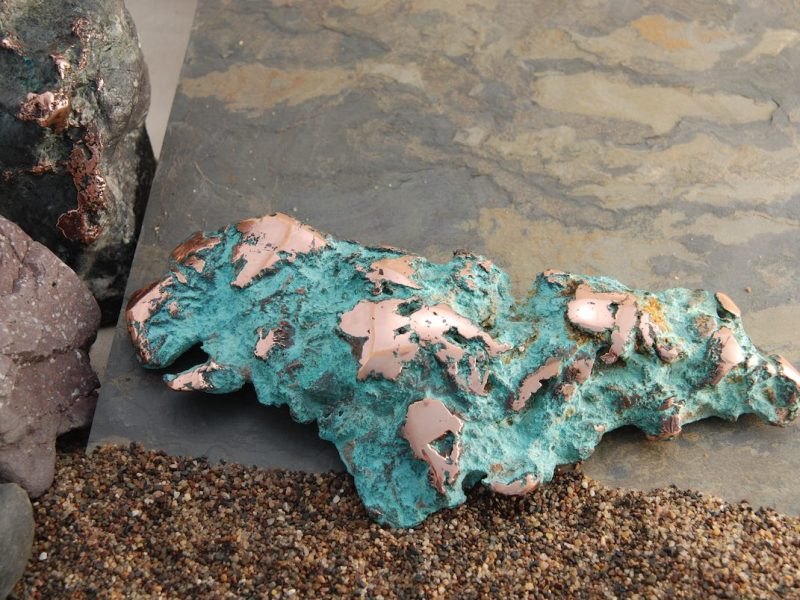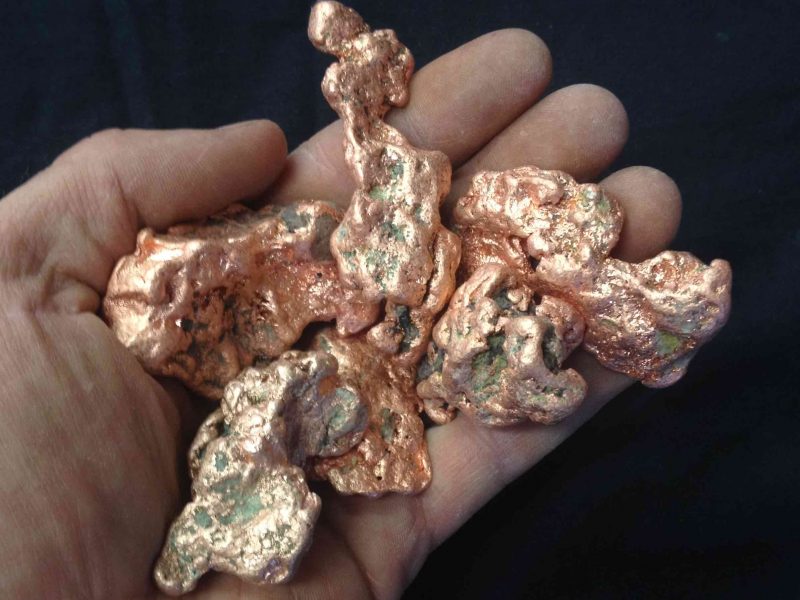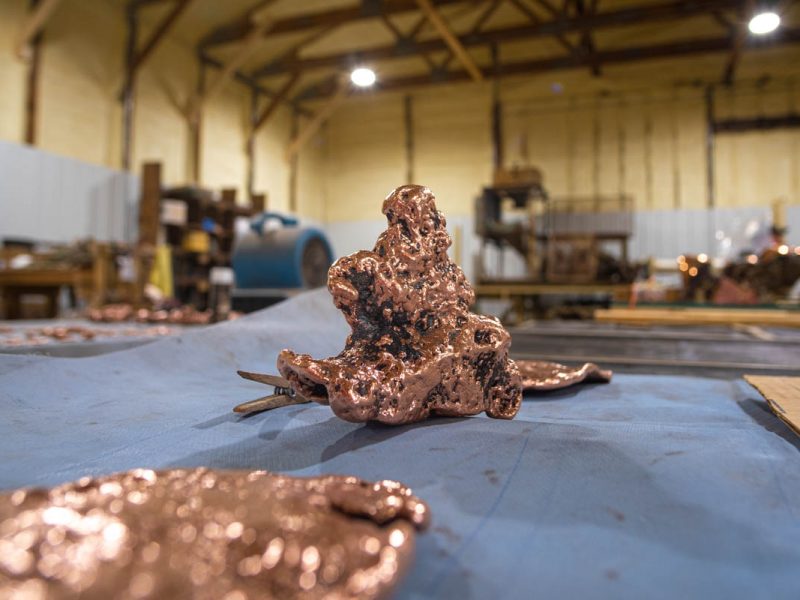 A small private loft cabin is set in the woods at our historic Adventure Mine. Queen bed in the loft, outdoor deck, full bath with shower. WiFi is available. Underground mine tours, hiking trails, and mine building ruins to explore!
Please Note: Offset-tread stairs access the loft…this may be difficult for those with limited mobility.