Deepen the adventure. Rappel into darkness.
2-3 hours
Last tour begins at 3:00 PM ET
This tour begins the same as our Prospectors Tour, including entering the No. 1 adit to see solid pieces of native copper and exploring the largest rooms in the mine. Next, this tour parts ways to offer a truly unique experience. Use a rappelling harness and gear to descend 80 feet to a lower level of the mine, crawl through several small areas, and hike through some of the oldest and most interesting parts of the mine.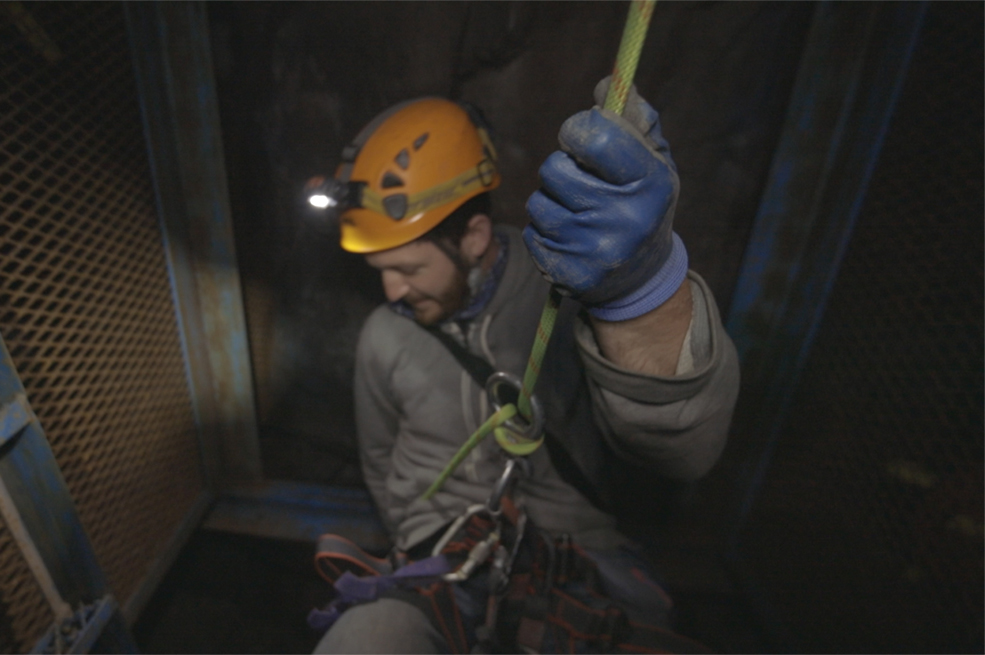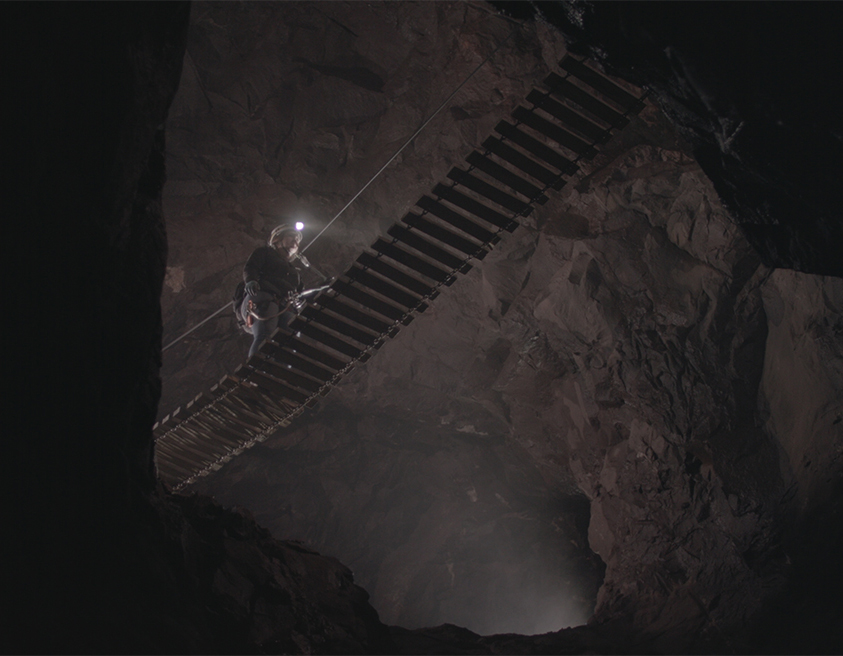 Choose Your Own Adventure
To finish the tour, the choice is up to you: either cross our daring swing bridge or leave by the traditional 10ft slide. Spanning a 30ft chasm, our swing bridge leads you over a steep stope connecting the second level to the third, to the other side, where you will once again meet up with those not brave enough to cross with you. There is an overhead safety line that you will clip in as you cross.
Participants will possibly get muddy and wet. Anyone considering this tour must be in good physical health and able to negotiate walking on uneven and steep terrain. A light jacket, good walking shoes, and long pants are recommended. No open-toed shoes.
Never Rappelled? No Problem
All participants will be provided with a harness, rappelling equipment, and proper safety training. Most active and healthy people can rappel. It requires a minimal amount of dexterity and core strength.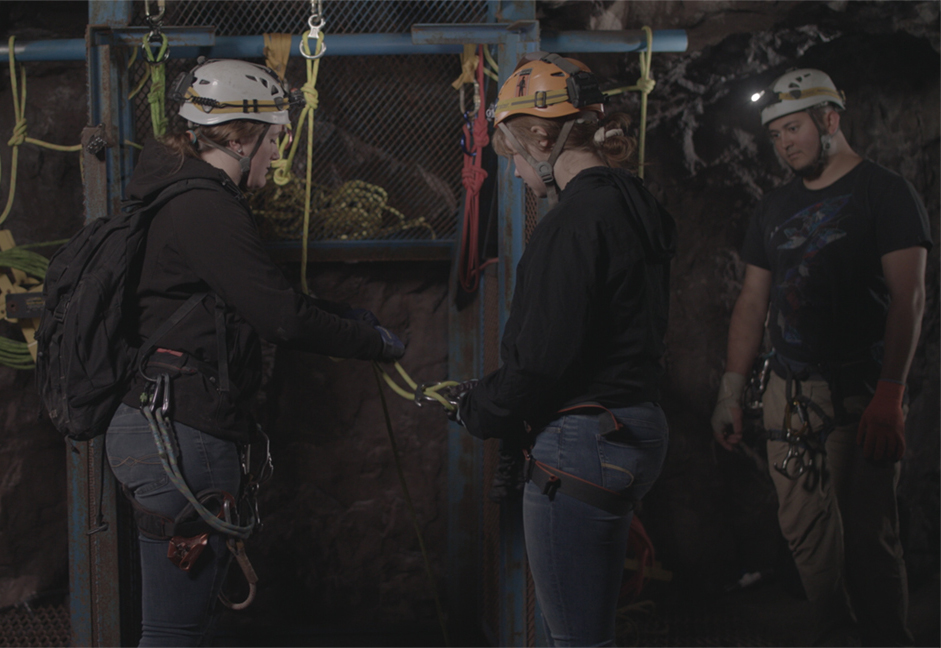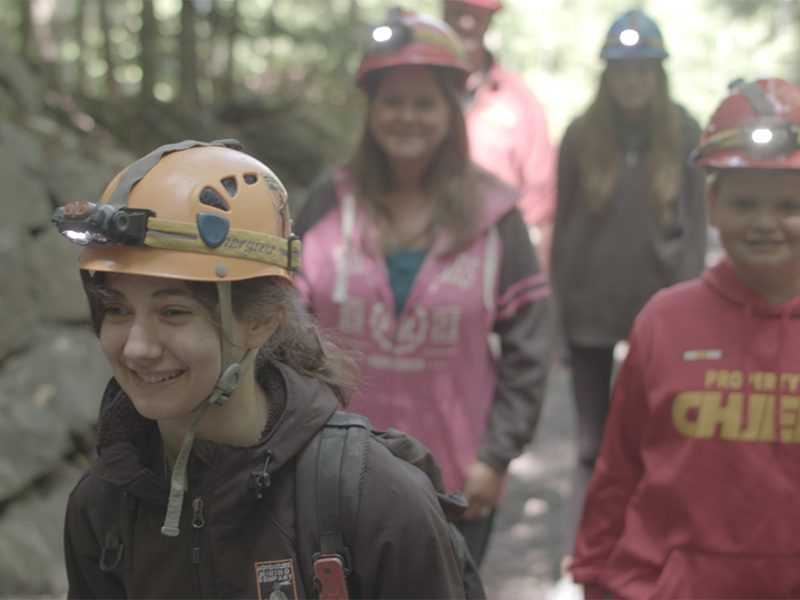 Duration: 1.5 hours
Price: $36 for Adults. $16 for 6-12 yr olds. Free for 0-5 yr olds.
Minimum Age: None
What's Different? Easy hike that is accessible to the entire family.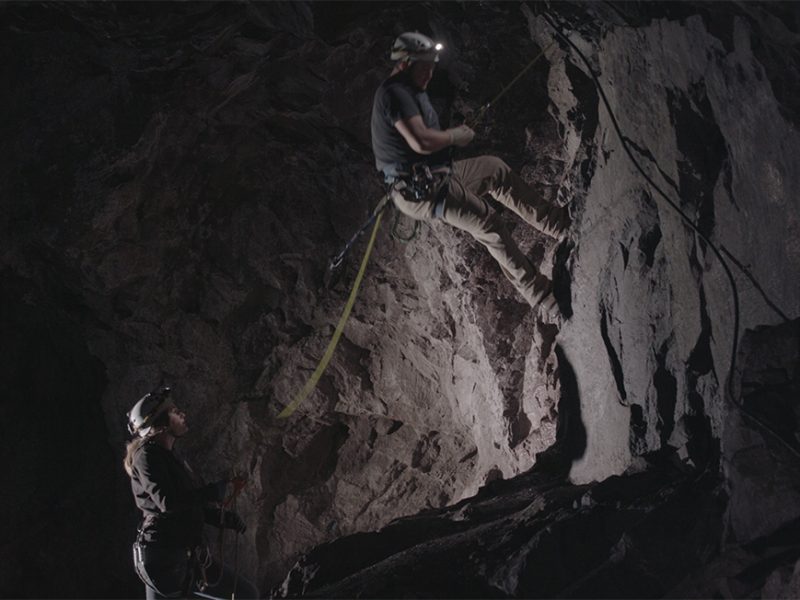 Duration: 2-3 hours
Price: $76
Minimum Age: 12 years old 
What's Different? This is the only tour where you rappel 80 feet to another part of the mine.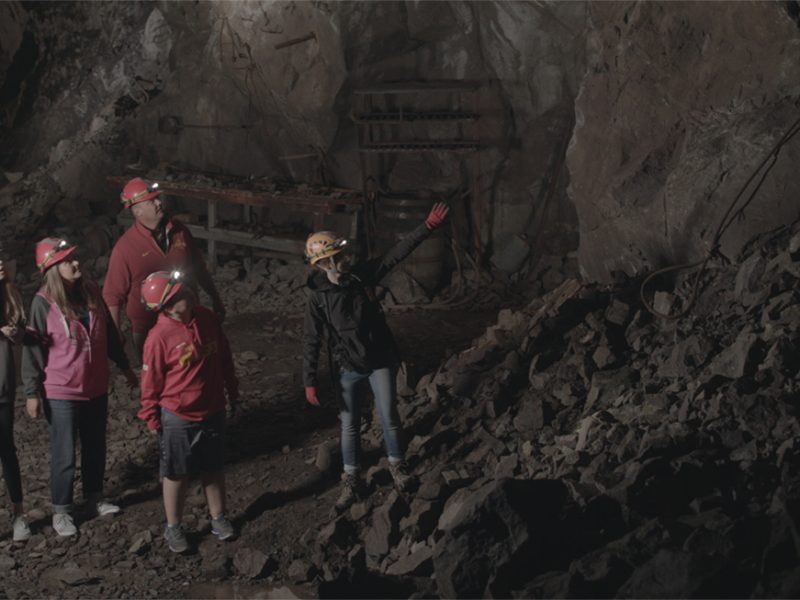 Duration: 5-6 hours
Price: $155
Minimum Age: 13 years old 
What's Different? This is a hiking tour that descends to the second level, where many mining artifacts were left by early miners.