Learn about the history and people behind Adventure Mine
About Adventure Mining Company
The Adventure Mine is a copper mine near Greenland, Michigan that operated from 1850 to 1920. During that time, miners removed more than 11 million pounds of native copper from the ground. We invite you to step back in time in the world's greatest copper district to experience one of Michigan's best-preserved historic mines. Since 2004, the Adventure Mining company has offered a variety of historic underground mine tours and mining educational workshops.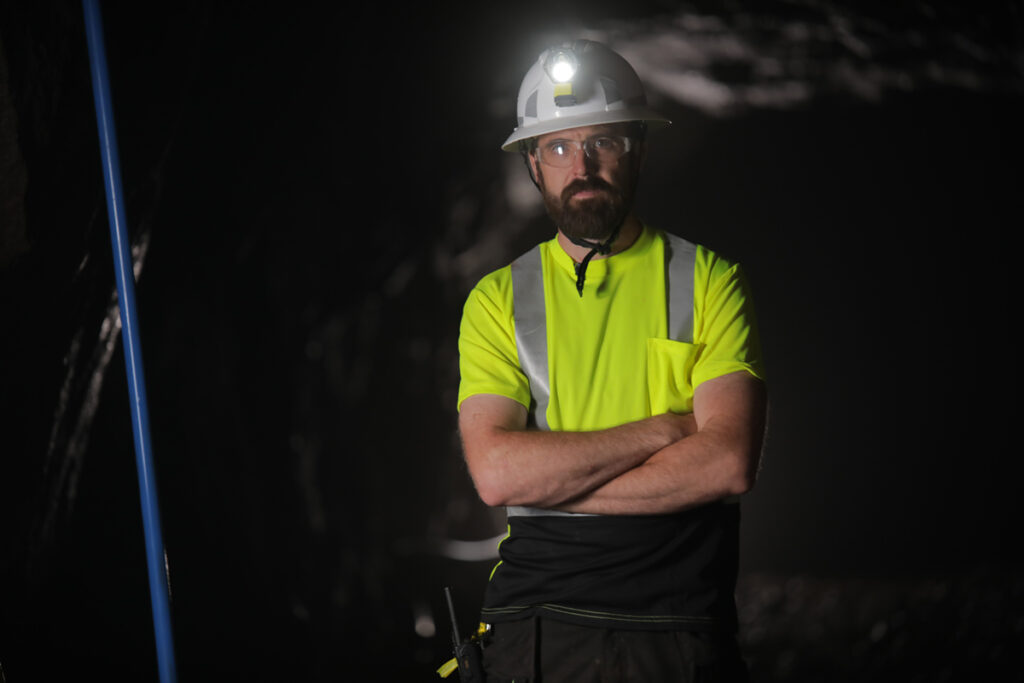 Matthew Portfleet is the Director of Mine Safety and Health at Michigan Technological University in Houghton, Michigan, USA. He owns and operates the Adventure Mining Company, located in Greenland, Michigan, on the site of the historic 1850's Adventure Copper Mine.
Mr. Portfleet also teaches university classes in Drilling and Blasting, Mine Safety, and designs and constructs bat habitat friendly abandoned mine enclosures in cooperation with US Forest Service and Department of Natural Resources.
History of the Adventure Mining Company
Our history is as wild and wondrous as the mine itself.
The history of the Adventure Mine begins with the early prehistoric miners (whose identity is still widely debated with no consensus), continues through the early attempts at mining by the Europeans, and culminates with the discovery and establishment of the Adventure Mine in 1848. In 1850 Thomas Howe and C. G. Husset formed the Adventure Mining Company.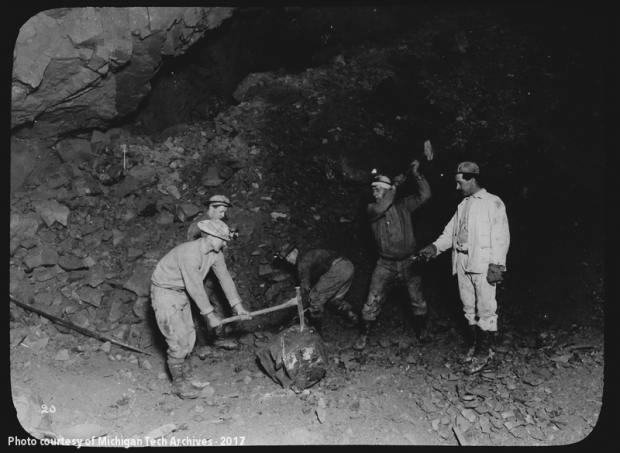 The Beginning of the Adventure Mine
The company was begun with a capital investment of $200,000. While 12,000 lbs of copper was mined the first year, investors saw little profit and the mine began to operate on the tribute system which allowed individuals to mine on their own and to pay a percentage of the profits to the company. 
Because the Adventure Mine contained silver as well as copper, speculation has been that much of the silver was concealed and taken by the tribute miners. In addition, waste rock was left in the mine's shafts and stopes adding to the mine's condition deteriorating during this period.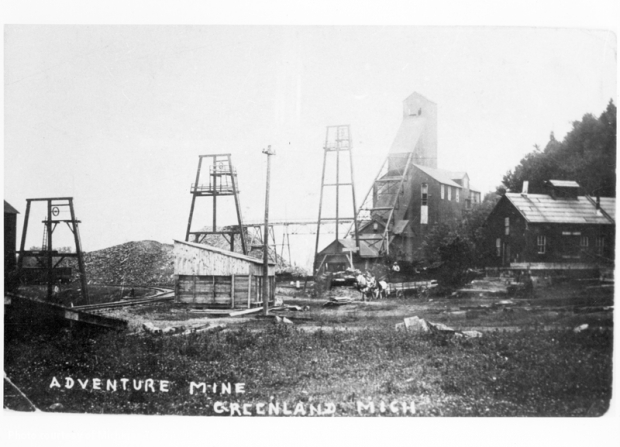 Capital Investment into the Adventure Mine
In 1898 the Adventure Consolidated Copper Company was formed joining together the Adventure Mine, the Hilton-Ohio Mine, and the Knowlton Mine. The purchase price for the three mines was $200,000. Although over $2 million was invested in the mine and it was considered to be one of the most promising mines in the area, it was a disappointment to the investors.
The mine closed in 1917. Stockholder reports, letters from managers, and other correspondence reveal the basic flaw of this mining operation: all of the money was reinvested to become a larger mine before a proper assessment of the total resources and the difficulty in mining them was obtained.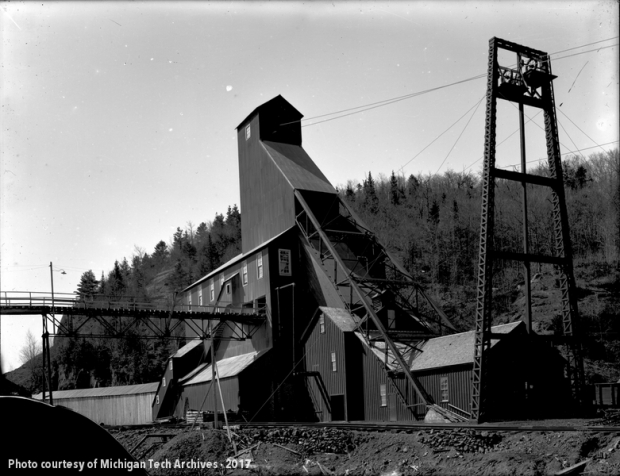 Today, there is probably more copper and silver in the mine than has been mined out in all the preceding years. Now, the copper can be purchased as a memorable souvenir. Visit the mine or our online store to shop our copper nuggets.